Recent Clients: BBC Prop Department, Twickenham Film Studios, The Guardian, Latitude Festival and Moshi Moshi records

Imagine a time, not long ago, when all men rich or poor, wore suits and manners were not taught but expected by one and all. Sure. These days' fashions have changed dramatically and it would be hard to imagine a Victorian gentleman wearing one of our skinny American tees under a leather jacket. We've always found that there's something missing in the modern world that makes it hard to buy well tailored clothing. That's why we gave up our jobs over five years ago and started selecting only the finest vintage clothing to bring to the world. The idea was to make it easy for people to buy absolutely one-off tailored clothing at affordable prices that matches their own individual style. And make sure the look fantastic too. We wanted people to think of thrifty beatnik as their one healthy fashion habit; not funding the sweatshops whilst saving the environment and looking great too.

Inspired by the 50's beat scene and our love of all things 19th century we called ourselves thrifty beatnik because our clothing is completely original, unique & rather dapper whilst being more than competitely priced especially when you consider the genuine care that went into these items. From scruffy academics who can maintain their style with a slim tweed to the fashionista in need of 'that' cravat there's something for every individual. Everything you find in our shop will always be 100% vintage & if it isn't, we will clearly mark it 'retro' rather than passing it off as something it is not.

In fact, being accountable to our customers is something that is in our bones. When we first started out online we realised that very few retailers offer a full refund and our original postage costs back if a buyer wanted to return an item. We instantly made this our policy. Also we are always online to help our customers promptly. Our terms and conditions below are the very definition of that somewhat lost notion of 'fair play'. For those of you who are too busy to read through we even made the handy YouTube FAQ to listen to whilst you browse through our fantastic eBay shop.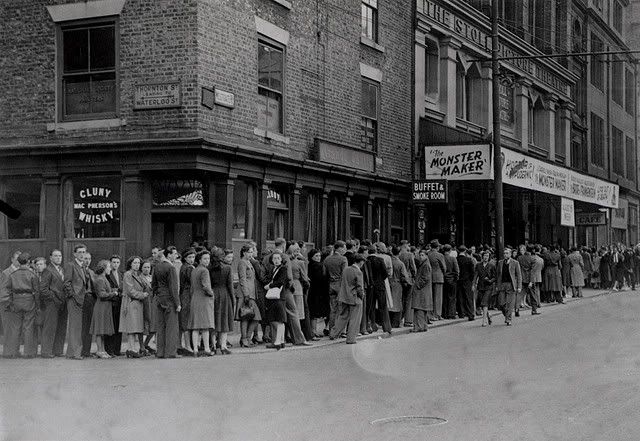 This year we finally found our home. After trying out different places from Middlesbrough to Durham via York we longed for a dynamic and creative place to base ourselves and have finally found ourselves in the wonderful North Eastern city of Newcastle-Upon-Tyne. It's a fantastic place with a an amazing cultural history from the architectural grandeur of the Tyne Bridge to a wonderfully vibrant art and music scene. It's somewhere we feel we can finally call our home.